Lecture
Exploring the economic life of law with sociological imagination, visual methods and experimental attitude
Professor Amanda Perry-Kessaris
Date

Friday 24 March 2017

Time

Location

Room

B 1.04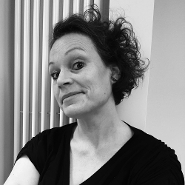 My research focuses on what I call the 'economic life of law'. Put another way, I take a sociolegal approach to the intersection of law (from local ordinances to international treaties) and economy (from foreign investment in Sri Lanka and India to inter-communal trade in Cyprus).
To me, sociolegal research has distinct conceptual, empirical and normative characteristics each of which flows from a core premise: that law is a fundamentally social phenomenon. So sociolegal researchers tend to think about law in terms of concepts such as interaction; to look for concrete, real world, evidence rather than abstract theory, and to be interested in law's impact on the welfare across all social groups. Such a sociolegal approach is essential for anyone wishing to gain more than theoretical or philosophical grasp of law. It is also, in my experience, much more rewarding.
But sociolegal research poses (at least) three challenges: is time-consuming, multi-disciplinary and contingent. For me, an important strategy for dealing with these (and other) challenges has been to develop and deploy graphic design-based sociolegal research methods such as visualisation, embodied making and object based commentaries. My current experiments suggest that this strategy can help to improve communication, openness, future-focus and agility, each of which has a role to play in overcoming challenges in sociolegal research. These experiments will form the basis of my Leiden Socio-Legal lecture.