Series
LUCIS journalist fellow Sinan Can
After succesful lecture series by LUCIS journalist fellows Carolien Roelants (2013) and Sander van Hoorn (2015), journalist and documentary maker Sinan Can will deliver three lectures at LUCIS in October 2016.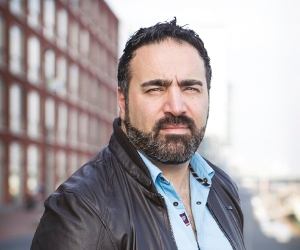 Sinan Can is known for Dutch-language documentaries Bloedbroeders and De Arabische Storm, and has recently been proclaimed "Journalist of Peace 2016" by the Humanistisch Verbond. In his lectures at LUCIS Sinan Can will talk about Western intervention in the Middle East.
Please note that the lectures will be in Dutch.