Lecture
Political Science Lunch Research Seminar: An Intra-Party Democracy Index - Development and Application
Date

Tuesday 13 December 2016

Time

Location

Room

5.A19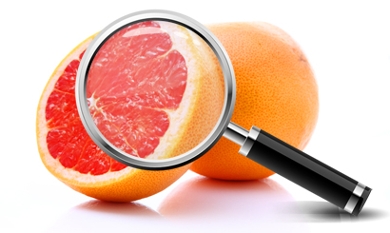 Scholars and practitioners alike believe that Intra-party democracy (IPD) contributes to state-level democracy and is important for the wellbeing of parties. Also international organisations acknowledge the importance of IPD: The Venice Commission explicitly declared that one of its aims is "to reinforce political parties' internal democracy".
This justifies the development of a comprehensive and systematic tool for assessing IPD. A preliminary tool has been developed recently – the IPD Index. It is different in two respects from previous attempts to measure IPD. First, it is more comprehensive, examining five different dimensions of IPD: participation, representation, competition, responsiveness and transparency. Second, it examines both formal party rules and actual party behaviour.
Its application and potential contribution to the analysis of democracy and party politics is demonstrated through its use to comparatively evaluate the level of internal democracy in political parties in Israel on the eve of the 2013 Knesset elections; and through examining several hypotheses concerning the relationship between party characteristics and their level of IPD and the relationship between the various dimensions of IPD.
The index can be utilized for a cross-national examination. This would allow us to conduct a systematic study of the causes and consequences of IPD, and to insert some additional necessary data into the theoretical and normative debate around IPD and its implications on—and importance for—democracy in general. However, although the five dimensions of intra-party democracy are universal, the specific questions were designed to examine Israeli political parties. Therefore, some modifications may be required in order to adapt the index to the specific institutional, political and social context of other counties.
Assaf Shapira is an Israel Institute Postdoctoral Fellow and a Visiting Fellow at the Centre d'études européennes (CEE) at Sciences Po in Paris (2016-2017). He received a PhD in Political Science from the Hebrew University of Jerusalem (2016). In 2016 he was a post-doctoral fellow at the Leonard Davis Institute for International Relations at the Hebrew University, and was teaching at the Department of Political Science at the same university. Assaf holds a M.A. (with honors) in political science from The Hebrew University of Jerusalem and a B.A. (with high honors) in Politics & Government and Middle East Studies from Ben-Gurion University of the Negev. He also served as a co-editor of Politika – The Israeli Journal of Political Science and International Relations, and worked as a researcher at the Israel Democracy Institute.
Assaf's research largely focuses on the representation and participation of citizens and various social groups, especially minorities and other marginalized communities, in politics and particularly in Israeli politics. He has previously worked on issues relating to the representation of women in politics and expanding immigrants' citizenship rights, among others. During his stay at the CEE, Assaf intends to develop and use the Intra-Party Democracy (IPD) Index, which he recently designed (together with Prof. Gideon Rahat) as a tool enabling the evaluation of the level of internal democracy of political parties.