Lecture
Political Science Lunch Research Seminar: Understanding Civil War Violence: From a Study of Events to an Analysis of Acts of Violence
Date

Tuesday 4 October 2016

Time

Location

Room

5.A23
In recent years, there has been an enormous increase in research on violence ag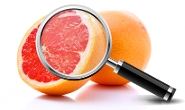 ainst civilians during civil wars. Daniel Blocq argues that the literature has developed in a very particular direction, by and large taking armed organisations as the unit of analysis, and concentrating almost exclusively on organisational strategy to explain variation in civil war violence.
An exclusive focus on organisations, and organisational strategy, is warranted when the leadership possesses a high degree of control over the rank-and-file. But in many times and places, leaders are unable or unwilling to exert full control over their subordinates. To understand violence in these contexts, it becomes important to study violence as a form of action—that is, behaviour, influenced by individual-level incentives and intragroup dynamics.
Blocq is working on the foundations for a research programme that investigates civil war violence as a form of action. To create those foundations, he examines testimonies of Dutch military personnel regarding violence against civilians and persons hors de combat during the decolonization war in Indonesia (1945-1949). The examination of testimonies is based on a study of 658 published ego-documents.
Personal website Daniel S. Blocq