Lecture
Lecture on refugee children by European Commission Coordinator for the Rights of the Child
Date

Thursday 20 October 2016

Time

Location

Room

A.051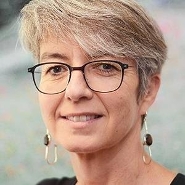 On Thursday afternoon 20 October Margaret Tuite will be visiting Leiden Law School. Margaret is the Coordinator for the Rights of the Child at the European Commission and an expert in the field of refugee children. She is closely involved in this theme and will discuss it at a special lecture which will be delivered from 13.00 – 15.00. She is also active in other areas besides child rights.
For whom is the lecture intended?
students of the master Jeugdrecht and students of the advanced master International Children's Rights;

students of the course European Migration Law (Mark Klaassen is also involved in the organisation); and
staff of the departments Child Law and Immigration Law.

Zie voor meer informatie:
European Commission
margaret.tuite@ec.europa.eu
Twitter: @MargaretTuite1
Children's involvement in criminal judicial proceedings EU28:
See press release
Data and statistics
EU summary report and national contextual overviews