Conference
Panel discussion: EU's Criminalisation Policy: Prospects and Challenges
Sir Anthony Bottoms
Valsamis Mitsilegas
John Vervaele
Date

Monday 19 September 2016

Time

Location

Faculty Club restaurant
Rapenburg 73
2311 GJ Leiden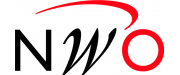 With Sir Anthony Bottoms (Cambridge University), Valsamis Mitsilegas (Queen Mary University London) and John Vervaele (Utrecht University) as panelists and Jannemieke Ouwerkerk (Leiden Law School) as moderator/discussant.
Over the past few decades, the European Union has been exercising its criminalisation powers very actively. The aim of this debate is to reflect on how the European Union has been using its competences to create common definitions of offences, and to discuss how it should use its competences. Issues that will be addressed include the margins of regulatory criminalisation, the pitfalls of minimum rules in this field, and the potential of an evidence-based approach in law-making as well as regarding evaluation of adopted legislation. There will be ample opportunity for questions from the public.
Time and place
The panel discussion starts at 2.30 pm and ends at 5.00 pm (followed by a reception). The event will be held at the Faculty Club Restaurant of Leiden University (Rapenburg 73).
Registration
The event is open to the public. Admission is free, but places are limited, so you are kindly requested to RSVP to Simone Mattheus at s.j.j.mattheus@law.leidenuniv.nl if you wish to attend.