Workshop
Common Ground: Remote Sensing and Geophysics in Archaeology
Date

Friday 13 May 2016

Time

Location

Room

E0.03a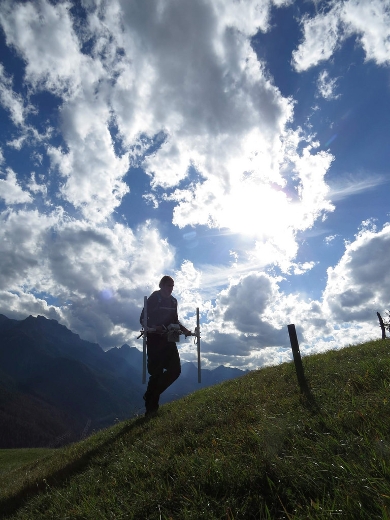 A joint workshop with experts from TU Delft on applications of remote sensing and geophysics in archaeology
Geophysics and remote sensing play an important role in archaeological prospection, artefact analysis, and other sub-disciplines of archaeology. At the same time, archaeological artefacts, sites and landscapes provide attractive yet challenging objects of investigation for remote sensing, geophysics and related fields.
To explore common ground between the different disciplines, this workshop brings together experts from Leiden University and TU Delft who will present their research at the interface of archaeology, geophysics, remote sensing and related fields in short talks and posters. This will be followed by an open discussion about shared interests in research and teaching.
We hope the workshop will help to provide new opportunities for our students and staff members and deepen the existing fruitful collaboration between our institutions. Everyone interested in this interdisciplinary field is welcome to attend.
Programme:
| | | |
| --- | --- | --- |
| 14:00h | K. Lambers | Introduction to the workshop |
| | | |
| 14:15h | | Virtual preservation of archaeological remains by X-ray micro-computed tomography |
| | | Utilization of new seismic-exploration methods for artefact imaging in depth and for seismic imaging of archaeological sites |
| | | Potential of integrated near-surface geophysics in archaeological investigations |
| | | Efficient information extraction from laser scanning data |
| | | Material agencies in ancient irrigation |
| | | |
| 15:15h | | Coffee break |
| | | |
| 15:45h | | Down to the last Pixel - Multiband use for direct detection of Caribbean indigenous archaeology |
| | | Autodetection of archaeological sites in satellite images |
| | | New insights on Samnite hillforts, the contribution of LiDAR data |
| | G. Fontana, B. Düring | Sensing Structures in the Wadi al Jizzi, Oman: Problems and Prospects |
| | | Tracking the archaeology of Roman colonization in challenging landscapes: the potential of remote sensing and geophysics in Apennine Italy |
| | | Roman Ostia and what lies beneath the visible structures |
| | | Archaeological interpretation of geophysical prospection data |
| | | |
| 17:00h | All | Discussion: Finding common ground for collaborative research and teaching |
| 17:30h | | Drinks |
| Posters: | | |
| | | In search of something round that's made of stone - Comparing GPR surveys with archaeological excavations of a Chalcolithic settlement in Cyprus |
| | | Opensource software and hardware for geophysics: Combing efforts to move forward |
| | | Ancient irrigation network in the Karakum Desert (Turkmenistan): remote sensing applications and future perspectives. |
| | | Geophysical prospection of a Roman town in Tunisia |