Lecture
Lunch Research Seminar: Good governance in Libya?
Date

Thursday 31 March 2016

Time

Location

Room

5.B14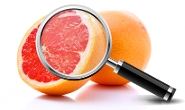 Hello or goodbye to good governance in Libya?
Gaddafi left his people a poisonous legacy. After initial euphoria, the country seems hopelessly divided. What are the causes? Are there any positives, and chances for a successful restart? If the international community considers any future intervention, it should begin by taking 'the responsibility to learn' seriously.
Jan Michiel Otto heads the Van Vollenhoven Institue for Law, Government and Development. Since his PhD research on village administration in Egypt in the 1980s, he has worked on problems of law and governance in other developing countries. In 2012 he returned to North Africa, experiencing the difficulties of state-reconstruction in a conflict-ridden society.