Vitality and Ageing (MSc)
Information and activities, welcome to our Master!
Our Master's Vitality and Ageing can be your way to change the future! It gives you a fresh view on your personal future, and more in particular, on that of the future of elderly care. On this page you will find all the information you need to make your choice. One click is all it takes.
Information activities
On below date you can join the Experience Day:
25 April 2023 | 15:00 - 17:00 CET | fulltime+parttime | On campus LUMC, Leiden | Click here to sign up
Experience Days and student-for-a-day
During the Experience days, you will gain a broader insight in what it is like to study Vitality and Ageing by following the interactive mini lectures of the three main modules of the Master's. Next to that, you will have the opportunity to talk to our students, alumni and master staff about the programme, career aspects and any other questions you may have. Also, our student ambassador is present to tell you more about the life as a V&A student.
As a student-for-a-day, you will participate with our students in a day of lectures and working groups. The perfect opportunity to experience the atmosphere and student life at the LUMC. Our student ambassador will guide you through the day. There is a maximum of 8 participants. You will be waitlisted if the maximum number is reached. If you want to join as student for a day, please chat with our student ambassador or send an e-mail to masterva@lumc.nl and we will find a date.
More info?
For more personalised information about the Master's, you can get in touch with us: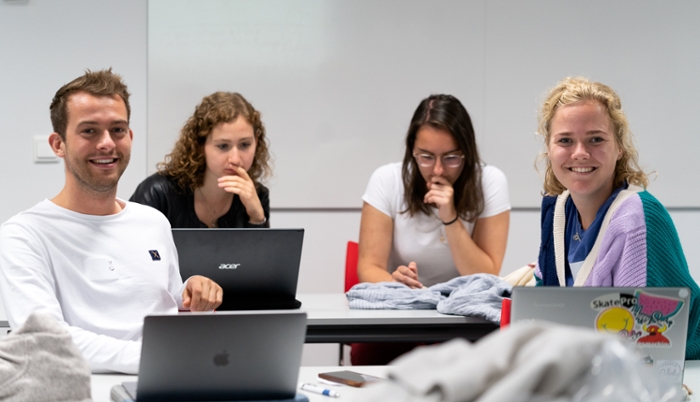 Read the V&A Yearbook
Each year, our students create a yearbook in which they describe their experience with the programme and their internships, interview older individuals, talk about the field trips, and much more. Check out the yearbooks below.
Frequently Asked Questions
Check out the FAQ for an answer on the most frequently asked questions about our programme.
Watch our Videos
Click on the bars below to watch our videos.