Archaeology (MA/MSc)
About the programme
The master Archaeology consists of several focus areas of 10 credits each that highlight certain archaeological disciplines or geographic regions.
Tailor-made
You are encouraged to choose courses from the different specialisations to create a tailor-made programme that suits your particular interests and talents.
Your Archaeology master's: mix and match
The 10 ec focus areas are scheduled in such a way that it allows you to choose from other specialisations. This may lead to interesting combinations such as Americas & Material Studies, or Heritage Studies & the Middle East.
Combinations within the same master's specialisation is also possible, for instance Heritage Studies & Museum Studies, or Early Prehistory & Medieval Europe.
Make the most of your master's year
Apart from the chosen focus areas, there is a mandatory part that focuses on designing a thesis proposal, and thesis writing. There is also room for electives, an internship, lab work or courses at another faculty or university.
This ensures you can make the most of your master's year at Leiden University.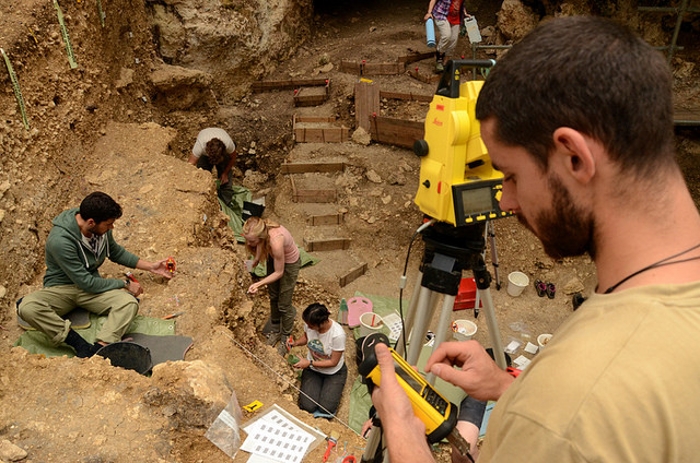 Tests are taken in the form of written examinations, presentations, assignments or papers. For each subject you pass you will be awarded a number of credits. One credit (ec) stands for 28 hours of study. One year of fulltime study equals 60 credits.
Instruction consists of lectures, seminars and tutorials. In the lecture the lecturer talks about his or her field. You prepare by studying articles and books at home.
However, most of the teaching in the master programme consists of seminars and tutorials, where you examine the material in more depth and discuss it with your fellow students and the lecturer.
You also carry out assignments, give presentations and write papers. An active contribution to the meetings is highly appreciated.
Leiden University teaching methods
You are required to spend about 40 hours per week on your studies. These study activities include: lectures/seminars, practical sessions, tutorials, fieldwork, excursions (e.g. to a museum or excavation), exams, literature study, preparing presentations, and writing papers and reports.