Archaeology (BA)
Extra challenge
Are you ready to take on an extra challenge during your Leiden Bachelor programme? With options like Honours College and the Academy of Creative and Performing Arts (ACPA) you can add extra depth, intensity and EC to your study.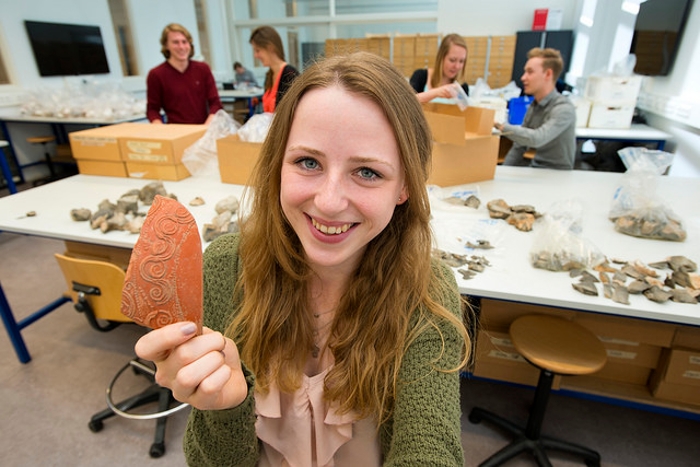 Honours College
Do you think you can cope with an additional challenge that will help you get the most out of your study? If so, participate in our Honours College and develop your talents to the full. The Honours College is an extracurricular programme that has been specifically designed for bachelor's students who can, and want to, do more. With our excellent guidance and education on a small scale you'll discover talents you didn't know you had and be given the opportunity to get the most out of yourself. The Honours College will earn you extra credits, as well as a certificate if you complete it. It starts in the second half of the first year with an orientation course and lasts until the end of the bachelor's programme.
Read more about the Honours College
As student Archaeology you can attend the Honours College programme of your own faculty. However it is also possible to attend a programme of one of the other faculties.
Honours College Crossing the Borders in World Archaeology
In the first year of the track, you will already get an idea of what kind of job opportunities are available in the archaeological field. By doing two short internships, you will get in touch with the field of research and the work of commercial, non-profit, and government agencies engaged in archaeology and heritage. You will be pushed to be the best that you can be, and you will be challenged to take the lead in your own development. During the Theoretical Seminars, you will have a closer look at current issues in archaeology and learn to have critical and reflective discussions on the matters discussed.
Location: Leiden
Language: Dutch and English
Open to all bachelor students of Leiden University.
For more information, visit the webpage.
Academy of Creative and Performing Arts (ACPA)
Interested in combining your Leiden Humanities Bachelor programme with courses in the fine arts? With the Academy of Creative and Performing Arts (ACPA) it's possible! ACPA is a research institute, a collaboration that combines the strengths of Leiden University and the Royal Academy of Art The Hague. In addition to research, ACPA is an intersectional organisation that offers academic education for art students, arts education for students of Leiden University, and cultural events that bridge art and science.
More information about the Academy of Creative and Performing Arts