Urban Studies teaches you how to handle the problems cities are facing today and in the future from different angles.
Urban Studies is a broad bachelor programme

Study in The Hague, the most internationally oriented city in The Netherlands

You will be part of an international classroom of international students and lecturers
An academic education from Leiden University is respected around the world
What others have to say about Urban Studies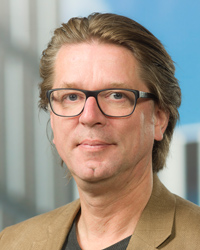 René Kleijn
"Urban Studies focuses on real-world problems and tries to address the issues that cause them. Rather than approaching the problems and potential solutions from city planning and engineering perspectives, our approach focuses first and foremost on people."