Innovation in education at the faculties
The Vice-Deans (Directors of Education) of several different faculties explain the importance of innovation in education and what is being done in their faculty.
Social and Behavioural Sciences
"In our Faculty, we are committed to innovation in education so that we give our students the best possible preparation for leading positions in our complex society."
"We respond to the continuous changes in our society, to new insights in the field of teaching and learning, and we aim to implement new technological developments as a vehicle for innovation in education. Our Faculty wants to offer optimal possibilities for teaching staff and lecturers to further develop their skills. We strive to ensure that our instructors feel inspired and enthusiastic about bringing innovation to their teaching and we encourage them to look for challenges in the field of education."
Medicine - LUMC
"Our education is fed by research. Students learn to comprehend complex problems by asking questions, reasoning and producing evidence-based arguments. This calls for active learning."
"For medical students, this means that they systematically search for a diagnosis and the best treatment for a clinical problem. Within Biomedical Sciences, researching and learning are practically synonymous. Curious students experience that a research-oriented attitude is a necessary skill in finding solutions for health issues."
Humanities
"We want to prepare our students for a diverse and dynamic labour market."
"That's why we chose to integrate career preparation, employability, in all our programmes as a component of Leiden University's Vision on Teaching and Learning. That means, among other things, that we will be paying more attention to internships, but also to developing transferable skills, such as collaboration and self-reflection."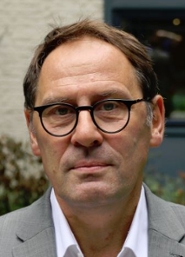 Archaeology
"Science and society demand highly educated young people who aren't just analytically skilled and who feel at home in the 'digital transformation'."
"They also want creative students who are innovative in thinking up solutions for future issues. University programmes will therefore become more challenging and will not only revolve around the transfer of knowledge: the focus will be on acquiring and refining critical thinking skills."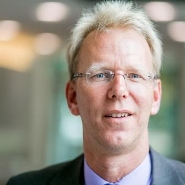 Governance and Global Affairs
"The vision on teaching and learning for Governance and Global Affairs emphasises the integration of research and teaching and the connection with the surrounding field of work."
Through research-based learning, we want to train our students to become skilled professionals who can make a difference. The professional orientation in the curriculum and a good infrastructure for internships and international exchange are also important. We want to continue the route of innovative and activating education with our intrinsically motivated lecturers.
Law
"For us, innovation in education focuses primarily on skills, involving and activating Dutch and international students and preparing them for the job market, which is continuously in transition."

"The Faculty of Law is strongly committed to improving education in legal, criminological and academic skills. We do this by standardising these themes within the programmes and, where necessary, by aligning them more closely with the job market. The faculty considers it of great importance that this is done in a way that is clearly visible to students and that students are actively involved in the process. It is also important that we are alert to the question of how lecturers can connect their education to the needs of students and the demands made on legal and criminological professionals, both at home and abroad."