Leiden - The Hague cycle route
Get on your bike… or your tandem, unicycle, electric bike, tricycle, penny-farthing, rickshaw or road bike! We're going on a bike trip!
The 444 Cycle Route is a 44.4-kilometre recreational (and free) cycle tour that takes you past the most picturesque spots in Leiden, The Hague and everything in between. Because even if we say so ourselves: it's rather beautiful here!
Get the 444 Cycle Route
The 444 Cycle Route is available all year round both online and offline. Download a free PDF or collect a printed version from one of the Leiden University buildings, a Tourist Information Centre or other tourist destinations.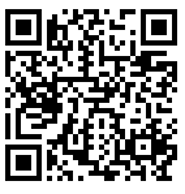 Or put it in your navigation system
A gpx track can be used with various navigation systems. If you have your own navigation device you can download the gpx track from this page and load it into your navigation device. No navigation system? BikeGPX (iOS Android) is a super simple app for putting GPX route files on your phone and following them on your bike. You can import the GPX route by scanning the QR code from the app.

Share your photos and videos
Did you take a photo or video on the route? Share it with us on Facebook, Twitter or Instagram with the tag #444jaar.
444 cycle tour
We are officially opening the route on Saturday 11 May 2019, and what better way to do so than to cycle it? We will be leaving at the same time from Leiden and The Hague. Entry is free to anyone from Leiden, The Hague and the surrounding area between the ages of 8 and 444 Don't forget to register beforehand nor to press-gang your neighbours, friends and colleagues into cycling with you.
Sign up here