Arts and leisure - Dance
Luscious Latin
4 lessons on Sundays from 17:30-18:30, start 7 March (full) and 11 April (spots left)
Teacher

Willemieke Verweij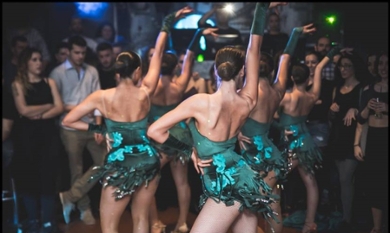 Who says you need a partner for Latin dance? In this fusion course we will explore the Latin dance style with all it's sassiness and combine it with technical jazz. Find a skirt to wear and get ready for a fun, explosive and sexy course.
With Willemieke Verweij
Please contact info@lakcursussen.nl if you have troubles registering for the courses. You can also give us a call at 071 527 2317 | 527 2314
Through registering you are agreeing to the terms and conditions of the LAK.