Arts and leisure - Music
Karaoke Zoom Club | English spoken
Wednesday from 13:00-14:00 h
Teacher

Aleksandra Popovska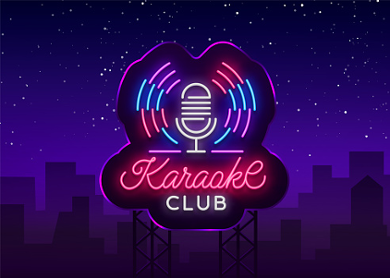 For whom
Are you the kind of person who finds catharsis through singing poorly in front of friends and strangers? Do you bottle up all of the emotions of your stressful days, unleashing them in an over-the-top and off-tune performance? Do you really wish you could sing right now, shouting into a microphone as the world around you spins wildly out of control? If you answered yes to any or all of these questions, then this is a course for you.

Content
Singing is not only the activity of professional singers but an amateur can also sing by just knowing the fundamentals and applying them appropriately.
Nowadays, karaoke singing has become so popular, and this course is made for all the music lovers and singers who want to become better karaoke singers.
This course will help all those who want to overcome their vocal barriers and take their singing ability to the next level. Bring your favorite songs to the lesson and see what happens.
The lessons are given in ZOOM.
As with all online singing lessons, you will need:
- a device with a camera and microphone (internal computer microphone would be sufficient).
- at least 1.5 square meters to move in
- comfortable clothes so you can move freely
- as this is an interactive, group class all students will be required to have their videos turned on.

Teacher
"When people ask me what style of music I teach, I say, 'Anything that is sung with passione'."
Aleksandra Popovska's career spans two decades and several countries; she is known internationally as a singer, voice teacher, composer, and community choir's leader. Her work has taken her to over fifteen countries collaborating and inspiring many students and artists. She was trained in various music disciplines (voice, a composition for media, music education, and music production) in The Netherlands, UK and Macedonia.
She had more then hundred of performances on various podia around the world (to name a few: Rotterdam Opera Festival, Neuköllner Oper-Berlin, Macedonian National Opera & Ballet, etc.).
Aleksandra participated in recordings of over feefteen CDs in different music genres.
www.aleksandrapopovska.com

Is the registration link not working? Please contact the LAK via info@lakcursussen.nl or tel: 071 - 5272317
Anyone who registers for a LAK course, thereby agrees to the LAK terms and conditions