Arts and leisure - Dance
Tactile gaze | sensorial practices
Tuesday from 20:30-22:00 h
Teacher

Emilie Gallier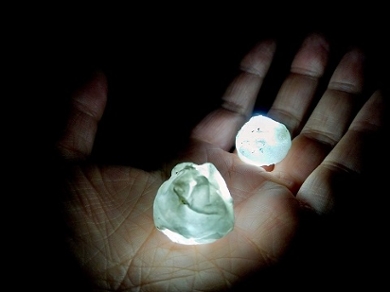 For whom
All welcome.

Testimonial of a student:
'This course is actually dance improvisation: without dance steps, without judgements about right or wrong, beautiful or ugly. We explore what it is like to make your gaze more tactile: softer, less critical. Discover what it is like to not only rely on your eyes in dance, but to use all your senses: your body, ears, touch, smell, balance. And experience that you 'see' more as a result. Emilie has a calm and understanding way of guiding. She invites, follows, gently steers. She uses unexpected objects for inspiration: lights, books, paper. This sometimes makes the evenings magical. It makes me feel alert and grounded at the same time. What I also really like is that the course attracts people of all ages. I always feel very welcome.'

Content
This course is a dance and improvisation practice which grows from training the tactility of our eyes and from there develops further sensorial experiences (considering touch as the mother of all senses – hearing, tasting, smelling through haptic attentions).
'Do not touch with your hands. But you can touch with your eyes.' My mum used to tell me these words when I was a child, as we would wander together at the street markets. How can I touch with my eyes? Can I sense volumes, textures, and weight by looking? Can my eyes taste?

We train the eye to touch and cultivate an access to imaginations while dancing. 'What if my eyes would be my feet and my feet would be my eyes?' A haptic environment encourages the participants' attention to the tactility of their eyes, eyes pressing against the eyes of others, strolling through spaces, or closing. 'I close my eyes and so I fly'. Discovering an internal gaze, dancers access to images that move through them, in their viscera. We close our eyes and see images: daydreams pour into our dance.

It is the third season that the Tactile Gaze course takes place within the program of the LAK. Each season introduces new exercises feeding the Tactile Gaze practice, new ways of articualting them. I build upon different traditions of contemporary dance (ways of grounding the body), dance improvisation (for example Lisa Nelson's score 'compose your visual field'), contact, somatic practices (visualisation, authentic movement), documentation practices (drawing, voicing experiences). In the studio we play with dance books and with small led lights that look like luminous eyes. These physical objects feed our senses in many different ways. The dance books open up worlds (at times presenting dances of past centuries, at times inventing future realities). These dance books create a graphic landscape which is infinite for our eyes and bodies to explore. The lights enable shifts in the room luminosity that help us relate to space, landscapes, and dancing bodies in various ways (sensing the invisible!).

This course lasts 7 consecutive weeks in March/April 2023 and is open to everyone (with or without dance experience). In May/June 2023, we intend to offer a follow-up short course (4 weeks) for experienced participants to play in specific sites outside of the studio (tbc).
Teacher
Emilie Gallier is a choreographer researcher who lives in Leiden (The Netherlands). She developed the idea and practice of reading in and as performance (Reading in Performance, Lire en Spectacle), in her practice-as-research PhD (2021, Centre for Dance Research Coventry University, THIRD DAS Graduate School). Her engagement with artistic research as a researcher, a tutor (for research fellows of THIRD in Amsterdam), peer (she is a peer of the PEERS program in Zürich), bookworm and spectator, shapes her attention and experience with forms of writing and publishing, and with what is active in practices. She is co-founder of Les Minieres in Normandy (France), at the intersection of regenerative agriculture and performing art practices. In 2022, Emilie Gallier joins the Erasmus+ project Extraordinary Dances (Dance and Handicap) with the Leiden-based group Domino. More info: post-cie.com
Please contact info@lakcursussen.nl if you have troubles registering for the courses. You can also give us a call at 071 527 2317 | 527 2314
Through registering you are agreeing to the terms and conditions of the LAK.

Register on time! A course can only start with enough participants (this will be decided a week before the start).