Arts and leisure - Dance
Sassy Jazzy Latin intermediate/advanced
Friday from 17:30-18:30 uur.
Teacher

Willemieke Verweij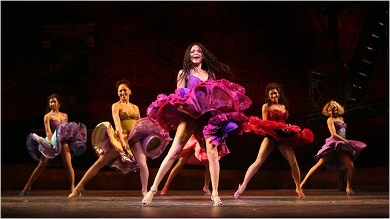 For whom
Intermediate/advanced levelled dance skills are required.

Content
Who says you need a partner for Latin dance? In this fusion dance course we will explore the Latin dance style with all it's sassiness and combine it with technical jazz. Find a skirt to wear and get ready for a fun, explosive and sexy dance lessons in which we will work towards multiple choreographies, using different Latin & pop music.

The LAK is entitled to move a student to a higher/lower level.
This will always be done in consultation with the teacher and student.
Teacher
Willemieke Verweij is the proud owner of Tribes - dance and yoga. Tribes mirrors her dream brought to life: a community bound together through yoga and dance. Growing up in a remote part Zimbabwe it wasn't possible to start ballet as young as everybody else, but after moving back to the Netherlands she was determined to become a ballerina. She developed herself as an all-round dancer, in styles like contemporary, jazz, dancehall and of course ballet. This passion led Willemieke to complete her studies at the Royal Academy of Dance in London while she also completed her studies in Cultural Anthropology & Development Sociology at the Leiden University & Master Culture Organization & Management at the Vrije Universiteit Amsterdam. Willemieke also finished her Yoga teacher training with the Baptiste Institute and has developed dance/yoga classes like Yoga Barre and Yin Ballet. Her biggest passion is teaching dance and yoga. Through teaching she hopes to inspire, empower and create possibilities for growth as a group (tribe) as well as individually.
Please contact info@lakcursussen.nl if you have troubles registering for the courses. You can also give us a call at 071 527 2317 | 527 2314
Through registering you are agreeing to the terms and conditions of the LAK.