Arts and leisure - Dance
Pointes beginners/intermediate
Tuesday from 18:00-18:30 h
Teacher

Willemieke Verweij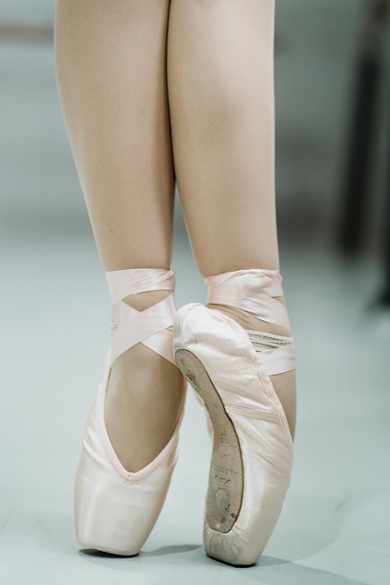 For whom
This course is for beginners and intermediates on pointe.
Content
During this course you will learn the basic techniques of dancing en pointe. If you do not own pointe shoes yet, please contact Willemieke for an appointment. Together you will see if your feet and technique are strong enough to start.
The LAK is entitled to move a student to a higher level.
This will always be done in consultation with the teacher and student.
Teacher
Willemieke Verweij developed herself as an all-round dancer, in styles like contemporary, jazz, dancehall and of course ballet. Her passion for dance, movement and teaching has led her to complete her dance studies at the Royal Academy of Dance in London, including a master in Dance. She is also a passionate and certified pilates, barre and yoga teacher and loves to spice up her dance classes with little snippets of other movement forms. With over 15 years of teaching experience her main teaching focus is feeling the movement intrinsically, allowing the movement to come from the inside out through principles of embodiment. She is the proud owner of Tribes Dance & Yoga. Through teaching she hopes to inspire, empower and create possibilities for growth as a group (tribe) as well as individually.
Please contact info@lakcursussen.nl if you have troubles registering for the courses. You can also give us a call at 071 527 2317
Through registering you are agreeing to the terms and conditions of the LAK.
Register on time! A course can only start with enough participants (this will be decided a week before the start).