Arts and leisure - Dance
Creative movement practices (intermediate/advanced)
Friday from 18:45-20:15h (no class on October 28)
Teacher

Natalie Heller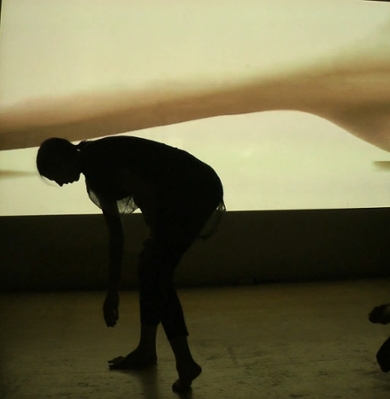 For whom
Mixed level.

Content
This is a creative course which aims to provide tools for the participant to find their individual artistic voice. Participants will physically engage with a variety of different somatic practices through guided movement explorations, scores and tasks. They will have the opportunity to embody some of the principles of Body-Mind Centering, Alexander Technique, Feldenkrais, Skinner Releasing Technique, Contact Improvisation and Rolfing. An embodied response to this material leads participants through a creative process. Each student will be encouraged (and facilitated) to use the material to find their own artistic voice.
In this 14- week course students are expected to engage fully in a creative process using embodiment practice as their tool of expression. The outcome will be a short performance piece involving the body (installation, dance, theatre, film and more...) This work will be shared in the medium of an open showing.
Teacher
Natalie Heller is a choreographer and dance artist. She has an MA in 'Creative Practice' from Trinity Laban and professional training from Dance New Amsterdam (NYC), Movement Research (NYC), Siobhan Davies Studios (London) and Ecole Supérieure de l'Enseignement de la Danse (Montpellier, France). She is interested in body awareness and in helping her students develop energy efficient movement pathways. It was on her exploration of different movement methodologies that she discovered Ashtanga Yoga, Pilates, Thai massage, Body Mind Centering, Contact Improvisation, Alexander Technique, Skinner Releasing, Feldenkrais, Klein Technique and many others. She has been taking movement workshops for over twenty years and has been trained by key players in the field (including Gill Clarke, KJ, Holmes, Malcolm Manning, Eva Karczag and many others). She has been teaching movement techniques since 2006.
More about Natalie: www.natalieheller.com and www.practicingsomatics.com
Please contact info@lakcursussen.nl if you have troubles registering for the courses. You can also give us a call at 071 527 2317
Through registering you are agreeing to the terms and conditions of the LAK

Register on time! A course can only start with enough participants (this will be decided a week before the start).