Arts and leisure - Dance
Ballet Technique Foundation (online)
4 lessons on Wednesday 16:30-17:45
Teacher

Willemieke Verweij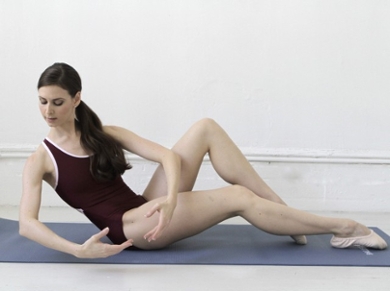 For whom
All levels

Content
Ballet dancers are regarded one of the strongest athletes and not without reason. To dance ballet is to get to know your body from the inside out. This Ballet Technique Foundation course is focused on creating awareness of muscle use in a progressive way, so the body will remember the correct muscle use while dancing.

The course will focus on 4 main topics:
• Turnout
• Core connection
• Stability
• Leg extensions

These topics will be explored through explorative and strengthening exercises. The exercises will be mostly mat based. The exercises will use different props to explore the dynamic muscle activation in motion.
The props we will use, we ask you to bring yourself (due to corona measurements and safety).

Required props:
- Yoga/Fitness mat
- Resistance band
- 2 Tennisballs
- Yoga Blok

Teacher
Willemieke Verweij is the proud owner of Tribes - dance and yoga. Tribes mirrors her dream brought to life: a community bound together through yoga and dance. Willemieke completed her studies at the Royal Academy of Dance in London and also finished her Yoga teacher training with the Baptiste Institute and has developed dance/yoga classes like Yoga Barre and Yin Ballet. Her biggest passion is teaching dance and yoga. Through teaching she hopes to inspire, empower and create possibilities for growth as a group (tribe) as well as individually.
Please contact info@lakcursussen.nl if you have troubles registering for the courses. You can also give us a call at 071 527 2317 | 527 2314
Through registering you are agreeing to the terms and conditions of the LAK.
Lukt het niet om online in te schrijven? Neem dan contact op met LAKcursusbureau via info@lakcursussen.nl of via tel: 071 - 5272314 | 5272317
Door je in te schrijven voor een LAK cursus, ga je automatisch akkoord met de algemene voorwaarden.