Leadership
Masterclass Leadership: Shakespeare & Retorica
To make communication clear and effective, awareness and practice are necessary. But how does that work and how can you realise that yourself? This is what this Masterclass is about.
Method

Training course


Language

Dutch
During the Masterclass, you will experience that both verbal and non-verbal signals that we broadcast are often 'polluted'. There is noise on the line, the noise of the tics, the defense mechanisms that we have taught ourselves to protect us, the shyness, the fear.
Through in the first instance, not an exercise based on your daily practice but on the basis of passages from famous plays. The techniques and insights from the stage are used to become more skilled, calmer, more relaxed and more confident, and therefore more effective in communicating with others. We focus on the art of speaking in this Masterclass, the rhetorics, with the help of famous monologues from the oeuvre of, among others, William Shakespeare.
By moving in the mindset of these great orators you will notice how great the power and conviction of words can be. During the Masterclass, we apply this strength and persuasiveness in your own way of communicating. This will make you notice a change during speeches, chairing meetings and giving presentations. To achieve the delicate balance between distance and involvement, the key is within reach. An important element in this is giving space and taking space. And then ... you have conquered your "public"!
Target audience
• Managers, senior policy officers, (municipal) council members and (political) advisors: experienced professionals who know the power of the right words and come up with situations in which the right tone makes the difference.
Learning goals
• Focused use of own strengths
• Becoming aware of your persuasiveness
• The acquisition of a greater communication capacity, which strengthens the potential of your own presentation
Practical
Small group and personal approach, number of participants up to 8 people.
A total of 6 meetings of 2.5 hours at the end of the day incl. Snack (16.00-18.30).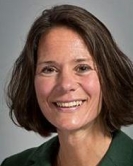 Questions? Contact the programme leader.
For all your questions about the master class, please contact the Center for Professional Learning: 070 800 9504.
With specific questions about the content and target group of the course, you can contact drs. Nikol Hopman, programme leader on behalf of the CPL.
E: n.hopman@fgga.leidenuniv.nl
M: 06 2168 9263