Mexico, Mahadai Besancon
How do our Leiden alumni cope with the restrictive measures in their country, the possible finding of a vaccine, medication to combat corona or how do they cope with working from home, with or without children? Read the story of Mahadai Besancon (Civil law 1989) , living in Mexico-City.
"We are a family of 5 and moved to Mexico City 3 years ago from Vietnam. Mexico City has a population of roughly 22 million people. As of Friday May 15th we have 45,032 official cases and 4,767 reported deaths. With only about 142,000 tests conducted nationwide up till now, not many people believe the official numbers. They are considered, by most, to be a gross underestimation of reality. It has been reported that the actual numbers are most likely about three times higher.
We are currently in phase three of the Coronavirus contamination level. This phase started on April 21st. Since then most businesses are closed, public transport has come to a near standstill and cars are only allowed on the road on specific days.
The Hugging President
While the news of COVID-19 was spreading throughout the world and making headlines worldwide, so was the Mexican president. On March, 4th he addressed the Mexican people saying that they should still hug each other and that nothing would happen. A few days later, during one of his press conferences, he also told attendees that he had amulets that would protect him from the coronavirus. Soon after though the government's approach finally changed. Luckily the school my children attend did take the COVID-19 reporting seriously and closed their doors on March 13th.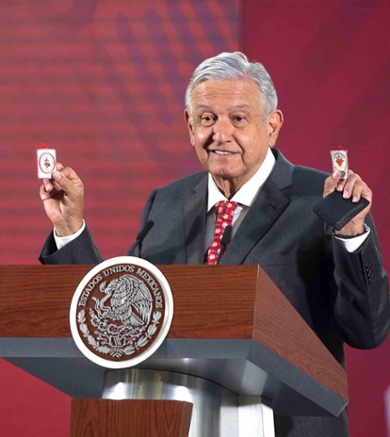 Family time
The offical stay at home order was finally issued about 8 weeks ago and will last until May 30th. Our family has been home since then.
It has been quite an adjustment. Our children have been doing online learning since March 13th. They are now used to their new way of learning. All three of them are competitive swimmers and are normally not home before 7pm. Before the lockdown we had to rush home, eat and do homework in just three hours which was more often than not very stressful. Now that swimming has come to a complete stand still, they are much more relaxed. They now have enough time to do their homework.

My husband usually travels two weeks out of each month but he hasn't traveled since March 10th. Since social distancing measures were implemented we have had a lot more family time which is definitely a positive effect for us during this otherwise challenging time.
Shopping during corona
Since the official lockdown a mask is mandatory any time you go out in public. This includes supermarkets, pharmacies, hospitals and banks.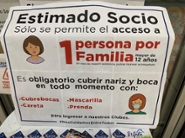 The policy here in Mexico is quite different to that of The Netherlands, you are simply not allowed into any public building unless you are wearing a face mask. Most people voluntarily add gloves and some wear a plastic face cover.

There is also a physical distance of 2.2 meters you should adhere to. On top of the protective measures only one family member is allowed inside any supermarket, pharmacy or bank. I called my family members in the Netherlands the other day wearing my protective gear and they could not stop laughing at the sight. When having to leave the house, I am basically covered from head to toe.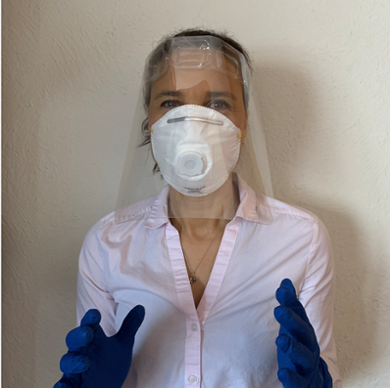 Easing of measures
On May 13th the government announced that a traffic light system will go into effect after May 30th. Corona free towns and counties in Mexico are opening back up. The rest of Mexico will be assigned a color starting June 1st. There are four assigned colours: green, red, amber or yellow. In the green areas all restrictions will be lifted. Red are high contamination areas and only essential activities will be allowed to operate. In Amber all essential and non-essential activities will reopen with restrictions. In the yellow areas all economic activities can resume.
Mexico-City is the epicenter of the virus and is in the red zone and therefore will remain closed. My husband was informed yesterday that the market office he normally works from will remain closed till either mid or the end of August. Everyone working in that office building is qualified as "working from home" (WFH). The school our children are in will also remain closed till at least August. This is our new normal.
Social solidarity 
I am very aware that we are one of the lucky ones. Many people in Mexico have lost their jobs. It's very simple here: no job means no food. I have seen many initiatives around me though directed at helping the people most affected by the pandemic. In every crisis the Mexicans show a great deal of social solidarity. The same happened after the 2017 earthquake.
Strong family networks have also made it easier to close public schools as generally there is a big support system within the Mexican family unit. Like most countries affected by COVID-19 the economy has shrunk under pressure of Covid-19 but we remain hopeful for the future and the resilience of the Mexican population."
Links
Coronavirus in Mexico: President blamed for slow reaction to outbreak
Worldometers coronavirus in Mexico

18.05.2020

Read all the stories