Members
The members of Young Academy Leiden present themselves.
Biographies
I am an assistant professor at the Institute of Education and Child Studies at Leiden University. My research focuses on vulnerable children and families, which is reflected in projects related to child maltreatment, children in care, and peer victimization. My ambition is to improve the lives of these children and families by studying critical mechanisms underlying children's development and resilience, and providing relevant insights for prevention and intervention. I currently work as a visiting research scholar at University College London, enabled by an NWO Rubicon grant. During this Rubicon project, I will examine why maltreated children are also more likely to be bullied by their peers.
As a member of Young Academy Leiden, I am eager to contribute to further develop the ways in which researchers disseminate their research findings and also discuss how Leiden University can encourage its researchers in doing so. I believe that scientific findings should contribute to society wherever possible. That is what I strive for in my own research, for example by means of organizing symposia for professionals in the field. However, I feel that there is much to learn in terms of how to translate and communicate our findings to the general public and how to make sure that knowledge utilization is valued as much as the more 'hard core' scientific output. I am looking forward to discussing these topics with other researchers.
I like to connect with people and bring people together. I am therefore looking forward to stimulating interdisciplinary research collaborations. In addition, I am always happy to hear from other researchers and receive suggestions or ideas for topics or issues that Young Academy Leiden should address.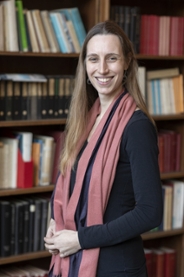 I am Assistant Professor of Cultural Anthropology and Development Sociology at Leiden University. I earned my PhD from Leiden University in 2012 with distinction, and has been a postdoctoral researcher at the University of Amsterdam and a Marie Skłowdowska-Curie Fellow at Harvard University. In my ethnographic research projects on post-disaster reconstruction and moral experiences of living with HIV/AIDS in Indonesia, I focus on a first-person perspective of remaking lifeworlds in the face of extreme hardship. My work explores how people make and remake relations with the world and others through narratives and how they navigate ethical demands in such difficult circumstances. Thereby, it illuminates the ways in which people subjectively engage with the social and political forces that shape their lives in times of crisis. Results of this work have been published in various journals, including American Anthropologist, the Journal of the Royal Anthropological Institute, Ethos, Culture Medicine & Psychiatry, and Indonesia. My monograph After the Tsunami: Disaster Narratives and the Remaking of Everyday Life in Aceh was published by University of Hawai'i Press in the summer of 2019.
Within Young Academy Leiden, I will use my expertise and interest in understanding how others see and study the world to foster interdisciplinary and international collaboration. Such collaborations concern addressing societal questions from different academic perspectives, but also increasing possibilities of translating academic insights across disciplines. My second area of focus within Young Academy Leiden will be policy issues, with an emphasis on job security and career perspectives for young scholars, especially female young scholars.
I am Assistant Professor of Organizational Behavior at the department of Business Studies at the Leiden Law School. My research interests center on group dynamics, the work-family interface and employee well-being. In my research, I try to answer questions like "is stress always a bad thing?" and "what enables individuals to find a good balance between work and private life?" My research demonstrates the importance of social support and uncovers how employees can build a support network at work and outside to maintain their well-being. I also pay attention to the specific challenges faced by dual-earner couples in terms of juggling work and family demands.
My expertise is closely linked to key (HR) policy matters. This way I hope to contribute to one of the goals of Young Academy Leiden, which is to inform policy at Leiden University and become a key interlocutor of the executive board and other stakeholders at this university.
As an organisational psychologist working at the Leiden Law School, I have learned firsthand what is the value of looking beyond the borders of one's own discipline. I am motivated to use my social sciences background and familiarity with empirical research methods to do interdisciplinary research. I want to bring this enthusiasm to Young Academy Leiden. I am determined to promote interfaculty collaborations at Leiden University and want Young Academy Leiden to set an example.
In my capacity as vice chair of the Young Academy Leiden, I hope to contribute to building a safe, inspirational and fun environment for all members to work in.
I am Assistant Professor of Comparative, EU and International Law at the Faculty of Governance and Global Affairs. I specialise in EU external relations, the international ramifications of Brexit, and global governance reform.
Through Young Academy Leiden, I hope to improve the communication of research findings to policymakers and the wider public and to develop new interdisciplinary approaches to legal and political issues.
I studied law and international relations in Dresden (BA), Leiden (LLM), the College of Europe (MA), and the European University Institute (PhD). My work has been acknowledged with several awards, including NATO's Manfred Wörner Essay Award and the EUI's Mauro Cappelletti Prize for the Best Doctoral Thesis in Comparative Law.
I am the author of Foreign Policy Objectives in European Constitutional Law (OUP 2016), co-author of ASEAN's External Agreements: Law, Practice and the Quest for Collective Action (CUP 2015), and co-editor of Just Security in an Undergoverned World (OUP 2018). I have published in leading academic journals including Common Market Law Review, European Foreign Affairs Review, European Law Review, Global Policy, International & Comparative Law Quarterly, Survival, University of Pennsylvania Journal of International Law, and Yearbook of European Law.
I regularly conduct funded research and teaching innovation projects. These include a Fulbright-Schuman Grant, a Leiden Global Interactions Breed Grant and funding from the Ministry of Foreign Affairs of the Netherlands and the Stifterverband für die Deutsche Wissenschaft.
I teach in the International Justice Major at LUC The Hague, the MSc program in International Relations and Diplomacy, the Duke-Leiden summer school, and the Clingendael Academy. In 2013/14, I convened a Massive Open Online Course (MOOC) on The EU in Global Governance.
My media appearances include interviews and op-eds for the BBC World Service, CBC News, CGTN America, EU Observer, The Guardian, The Hill, Radio New Zealand, Trouw, Volkskrant, and Xinhua.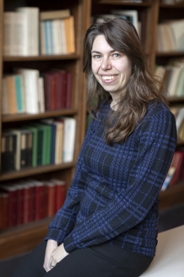 I am Maaike van Putten, a senior postdoc working at the department of Human Genetics of the Leiden University Medical Center (LUMC). My scientific interest focusses on translational research for neuromuscular disorders; in particular Duchenne muscular dystrophy and limb girdle muscular dystrophy. In both diseases, muscles are more prone to damage due to the lack of structural muscle proteins, which eventually leads to loss of muscle function. My research group works on the development of therapies aimed to restore expression of the affected proteins and to target the secondary pathology, thereby improving muscle function. We also try to unravel the pathology underlying the behavioural and cognitive abnormalities seen in Duchenne muscular dystrophy, and to develop a therapy to treat the brain.
Joining Young Academy Leiden, I am keen to make science understandable for the general public and to get society involved in research. Over the years, I have given multiple lectures at primary and secondary schools, patient congresses and festivals about muscles and DNA. With this experience I am looking forward to developing more educational activities for society. In addition, I am motivated to help young researchers with their career and personal development. Having had great mentors myself, I am eager to also help others. Joining Young Academy Leiden will also allow me to further broaden interactions with researchers working in other disciplines. I believe that great ideas can be generated when multiple disciplines intermingle at different levels, and am looking forward to facilitating this within the university via Young Academy Leiden.
I am an assistant professor at the Institute for Philosophy of the Faculty of Humanities. I work in theoretical philosophy. Currently, I have an NWO Veni grant to work on philosophical questions regarding the nature of non-objective facts and observations. The main issue in my work concerns the possibility of seemingly good observations that nevertheless conflict. In such special cases (and only such cases), I argue that we ought to acknowledge perspectival facts. Besides this major project, I also work more generally on the nature of perception and philosophical puzzles about part-whole relations. As a member of Young Academy Leiden, I hope to contribute to discussions regarding university policy, especially when it concerns the protection and fair distribution of research time for younger researchers, internationalization and the role of the humanities within our university.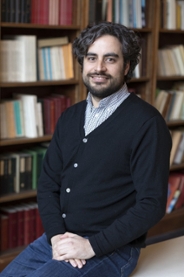 I am a cancer biologist with expertise in genetics and immunology. Our research group aims at understanding how a patient's immune system interacts with cancer cells with the ultimate goal of applying this knowledge to the development of novel therapies that improve cancer survival. I am Portuguese and did my PhD training at the Leiden University Medical Center (LUMC) until 2010. Following a postdoctoral period in Stockholm, Sweden, I returned to Leiden in 2014 and shortly after that I established my own research group at the department of Pathology of the LUMC.
I am very passionate about education (of students and society at large) and interdisciplinary research. Further, I am a strong believer that it is up to young people in academia to shape the future of our university and, consequently, contribute towards a healthy, sustainable, prosperous and fair, knowledge-based society.
I am Professor of Comparative Welfare State Analysis at the Department of Economics and at the Institute of Public Administration at Leiden University. My research and teaching interests include comparative political economy, welfare state reform, income inequality, globalisation, European integration and labor economics.
As member of Young Academy Leiden, I aim to strengthen the collaboration between different disciplines in terms of both research and teaching, as I firmly believe that the societal challenges of the 21st century require multidisciplinary approaches. As such, I am program leader of the research program "Social Citizenship and Migration", in which four faculties of Leiden University are involved (FGGA, Law, Social Sciences, Humanities). Additionally, I serve as coordinator of the MSc program Economics and Governance. This unique program is jointly offered by the Department of Economics and the Institute of Public Administration.
I have been visiting researcher at Harvard University and Marquette University (Wisconsin) and visiting professor at the Central University of Finance and Economics (Beijing). Together with Stefan Thewissen I received the Aldi J.M. Hagenaars Memorial Award, awarded by the Luxembourg Income Study to the best LIS Working Paper written by a scholar under age 40.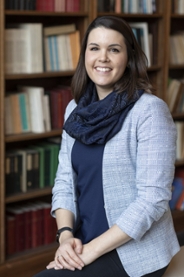 I conduct research and teach at the Public Administration Institute of Leiden University focusing on public policy analysis. Most of my work is done at the intersection of comparing government policies in the context of utilising new technologies for sustainability. This includes, for example, the use of big data for public climate change efforts and poverty initiatives and the capacity of government to innovate in urban settings. In this research, I find that governments increasingly struggle with complex problems that cut across traditional lines of bureaucracy and research.
Based on these findings and my interdisciplinary research and teaching, inter-faculty collaboration is an important aspect of my goals for YAL. Throughout the development of teaching programs, I saw the existing challenges and opportunities for offering education across Faculties and the potential spillover effects in the Den Haag government context. I want to contribute to the development of research and teaching which fosters joint learning processes among Leiden colleagues and students from a range of disciplines. I also hope to help make YAL an independent and vocal body in the university setting, in which young researchers see their interests and concerns represented and that has enough leverage to have meaningful impact on some of the university-wide decisions. Universities can be very hierarchical places - this is something that especially younger faculty members experience. This can be used as an advantage in a mentor setting where experience in certain areas is turned into guidance for more junior colleagues.
I look forward to learning from and discussing these issue with the other YAL members in the coming five years!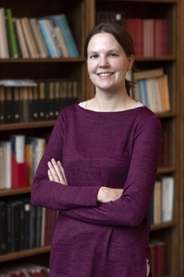 I am an assistant professor at the Mathematical Institute of the Faculty of Science. Because of the joy I personally derive from my collaborations, I relish the opportunity to help foster more interdisciplinary research at Leiden University. Most of my ideas to achieve this goal involve social events, since in my experience, many collaborations originate from informal connections. I would like to integrate such social events with events aimed at helping fellow young researchers in their personal development and career. I also find it important to actively seek interaction with the general public, not only to give back the knowledge that we gather to society, but also because such interactions motivate and inspire me to find ways to further increase the impact of my own research on society.
My research is in statistics, which I love because it allows me to work on a wide range of topics. I work both on the theoretical side and the applied side. The two sides inspire each other. Some of my applied projects are on the topics of quality control of organ transplantation, chemotherapy dosing, linguistics, and responsible use of data in national medical registers, especially the Dutch arthroplasty register (which contains information about hip replacement, knee replacement and other joints). My ambition for the future is to continue on this dual track of deriving new theoretical results for practically relevant problems.
As an assistant professor of Political Science, I study the representative relationship between citizens and politicians. This includes elections, political parties and their election promises, and what politicians and parties do in parliament.
It is really important that academics engage with society, so that we give back to society what we learn and can engage with important societal questions. I have done this through academic blogging and aggregating opinion polls in the Netherlands. It would be interesting to do this also on a more local level in Leiden and The Hague and I think that's where Young Academy Leiden can make a difference.
Young Academy Leiden is a really diverse group of early career scholars in terms of interests and approaches and it is really enriching to learn from this. Modern science can be very specialised and I think it is good that we keep looking around to learn about interesting developments in other fields.
There is also a lot that the YAL members share in terms of combining research and teaching, dealing with the pressures of our jobs and combining career and personal life. That's where we can be a voice for early career researchers, not afraid to speak up for them, but also willing to cooperate in making these voices heard inside and outside of the university.
I am an assistant professor at the Leiden Observatory of the Faculty of Science. In my everyday life, I pursue the answer to the question: are there other solar systems like our own? This will help to understand the history of our solar system and put our planet in context in the Universe. To accomplish this goal, I study the interiors and atmospheres of planets in our solar system and beyond. I am one of the science team members of the NASA Juno mission – orbiting Jupiter since 2016 – and also a member of the science team of the upcoming ESA ARIEL mission, to be launched in 2028 with the objective of studying exoplanets.
Originally from Argentina, I got my PhD from La Plata University in 2011. After that I moved to Heidelberg, Germany, to start a postdoc at the Max Planck Institute for Astronomy. In 2015 I got a Henri Poincare Fellowship and moved to the Observatoire de la Cote d'Azur in Nice, France, where I also obtained a CNES fellowship in 2016. I started as an assistant professor at the Leiden Observatory in 2018, where I continue my studies in search of a better understanding of our origins and unveil the secrets of the Universe.
As a YAL member, I want to boost interdisciplinary interaction between the researchers and students at the university, promote diversity and inclusion, and improve the mentorship of postdocs and young faculty at the university. I also think that a fluent communication between researchers and the society is crucial to stimulate interest in science, inspire future scientists and create appreciation for our university in society.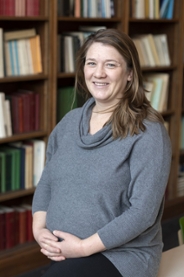 I am an assistant professor at the Faculty of Archaeology at Leiden University. I specialise in human osteoarchaeology, which is the excavation and analysis of human skeletal remains. Through archaeology, I address broader biosocial questions, such as inequality, migration, and social identity, in the ancient past. Although my research focuses on ancient civilisations in Sudan and Egypt, I have also conducted fieldwork in Chile, Portugal, Denmark, the United Kingdom, the Netherlands, and the United States.
As a member of Young Academy Leiden, I am particularly interested in promoting interdisciplinarity among the faculties. In my own archaeological research, I have benefitted greatly from collaboration with specialists in other fields of study. I have worked with geochemists, medical doctors, social scientists, and historians, and from these collaborations have produced publications and successful grant applications. In addition to building connections with fellow members of Young Academy Leiden, I also hope to bridge gaps and facilitate collaboration between faculties. I hope to help organise interfaculty lunches for young scholars to encourage introductions and networking.
I am also passionate about education and outreach. I view engagement with students and the public as a cornerstone of any academic position. I will work with fellow YAL members to find new and exciting ways of interacting with our community.