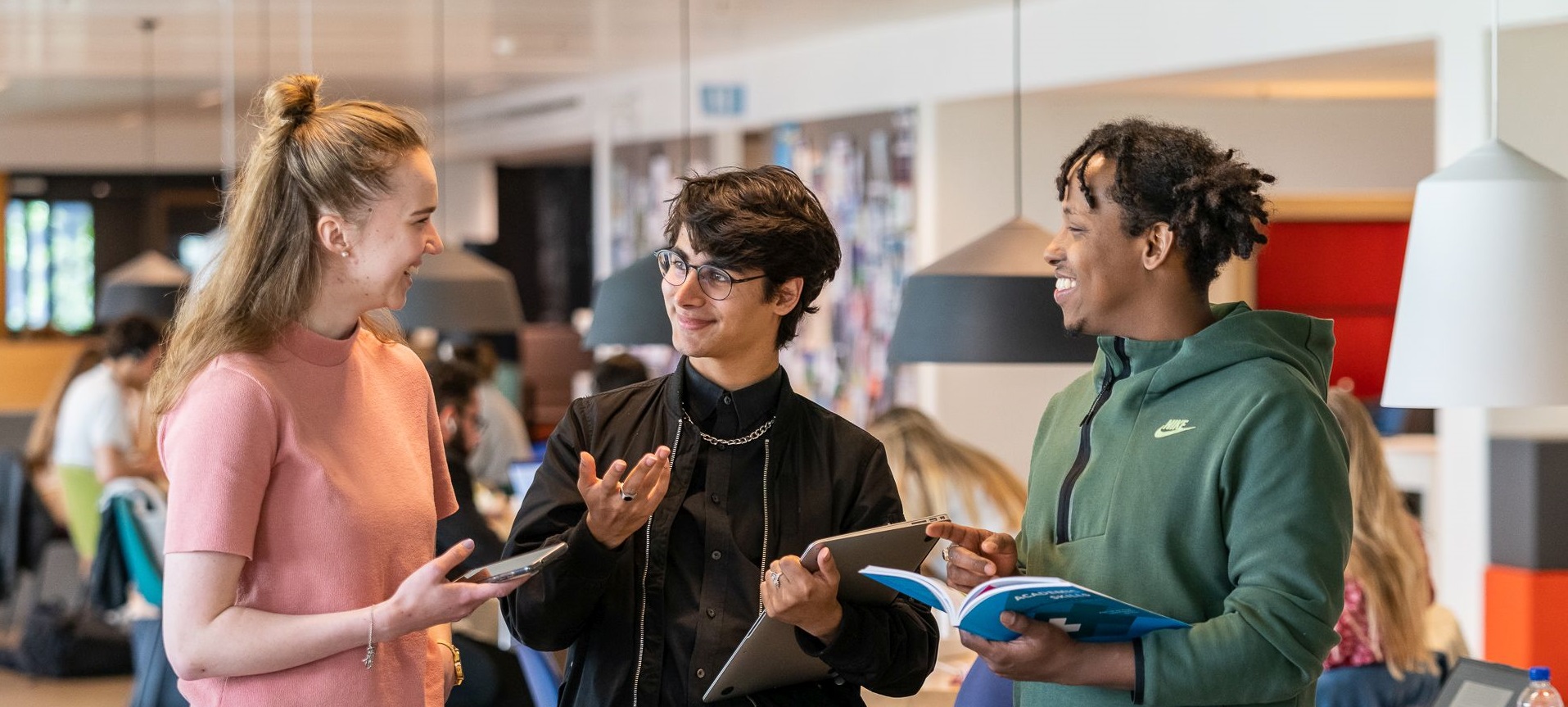 Studievoorlichting
Meeloopdag BSc Security Studies | Lecture 'Peacekeepig: The Evolution, Theory and Practice of UN Peacekeeping Operations'
Datum

woensdag 26 april 2023

Tijd

Locatie
Get a taste of Security Studies, take part in the Student for a Day event!
Are you interested in studying BSc Security Studies in The Hague? Would you like to know how it feels to be a student at Leiden University? Do you have some questions that only a student can answer? Then sign up for the Student for a Day event!
If you decide to join this Student for a Day event, you will:
attend the lecture 'Peacekeepig: The Evolution, Theory and Practice of UN Peacekeeping Operations' of the course 'War and Peace building'

;

meet current students;
have the chance to ask all your questions about this programme and student life;
get a tour of the faculty building.
It's an ideal opportunity to get to know the BSc Security Studies.
Who can participate?
To participate in the Student-for-a-Day event, you preferably visited one of our events, like the Open Day. In any case you should be in your final or next-to-final year of university preparatory high school.
Programme
The programme will be as follows:
08:45 - 09:15 hrs
Join the student information officers on Campus

09:15 - 10:30

Joining (first part of) the lecture '

Peacekeepig: The Evolution, Theory and Practice of UN Peacekeeping Operations' by Dr. Tom Buitelaar

10:30 – 11:00 hrs

Time for q

uestions

11:00 - 12:15 hrs
If you'd like to, you can join the second part of the lecture as well
After your registration, you will receive an e-mail with more information a few days before this event.
Registration
Please register via this form.
There are only 15 spots available.
About the course 'War and Peace building'
The focus of this course will be on the challenges posed by war and conflict. Rather than adopting a single disciplinary viewpoint students will be presented with various principles, insights and theories on war and peacebuilding and will be encouraged to approach the topics from a variety of disciplinary angles including international relations, international politics, philosophy, sociology, and history.
While threats to human security may come in many shapes and forms, war is still very much at the centre of contemporary, classical security studies. And, while the essence of war does not change, its manifestations and consequences do. Especially over the last decades the character of warfare has been in a period of change. Both the actors in, and the ways in which, wars are fought have changed beyond recognition.
This course will explore reasoning related to war and peace and helps students to understand the dynamics of war and peace and key elements of, and developments in, the body of knowledge in this domain. It will assess the nature of war and both the ways in which how war and peacebuilding have been studied changed, the changes in the way war is waged and peace is brokered and maintained. Finally, the course analyses and applies this body of knowledge to current cases of war and peacebuilding efforts.
Questions?
If you have any questions regarding the Student-for-a-Day event, feel free to contact the student ambassadors Masha Alexeeva, Alfred Stranne and Joeri Lammerts via sambass@fgga.leidenuniv.nl, or communicatie@fgga.leidenuniv.nl
We look forward to meeting you!