Lezing
Seminar: POPNET Connects with Milena Tsvetkova
Datum

maandag 11 oktober 2021

Tijd

Locatie

Online; you can register for free below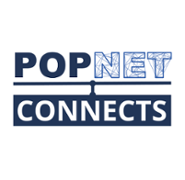 Algorithmic Reason – The New Government of Self and Other
Do daily decisions and social interactions reproduce socioeconomic inequality? Limited resources could drive self-defeating behaviour, strain interactions with others, and restrict access to valuable information in ways that reinforce people's disadvantaged position, while already abundant resources could beget additional advantages in ways that make the rich richer. I will present two projects that use radically different computational and analytical methods to address this general hypothesis. In the first example, we conduct online network cooperation experiments to study whether the visibility of outcome-relevant resources (ability, intelligence, knowledge, etc.) and the visibility of wealth could improve inequality. In the second example, we analyse the bipartite network of verified Twitter accounts of companies, brands, and organizations and their followers to estimate the socioeconomic status of individual Twitter users.
About Milena Tsvetkova
Milena Tsvetkova is Assistant Professor of Computational Social Science at the Department of Methodology at the London School of Economics and Political Science. She completed her PhD in Sociology at Cornell University and postdoctoral research at the Oxford Internet Institute. Her research interests lie in the fields of computational social science. She uses large-scale web-based social interaction experiments, network analysis of online data, and agent-based modelling to investigate fundamental social phenomena such as cooperation, social contagion, segregation, and inequality.