Congres/symposium | Leadership in Progress: Science meets Practice
Leadership in Progress-conferentie: science meets practice - UITGESTELD
Datum

vrijdag 17 april 2020

Tijd

Locatie
Conference 'Leadership in Progress: Science meets Practice' - POSTPONED
With regret we inform you that the Conference 'Leadership in Progress: Science meets Practice' hosted by the Leiden Leadership Centre (Leiden University) in The Hague will not take place on Friday the 17th of April.
Based on the worldwide developments concerning the Corona virus (COVID-19) and following the public health policy of the Dutch national government as well as the measures taken by Leiden University, we have decided to postpone the conference until after this summer. This decision is the result of close deliberations between the organizing committee and Leiden University.
We respect all necessary precautions to prevent further spread of the Corona virus. First of all, the health of all participants, presenters and organizers is of most importance to us. Secondary to that, we are facing many practical issues for our participants and the members of the organizing team. For these reasons, the decision to not let the conference take place in April is the most sensible one, and although regrettable, we will rather put our efforts now in organizing the conference at a later date. Currently we are examining possible dates in October 2020 and will inform you about the exact days as soon as possible.
For now we would like to thank everyone who has helped us to prepare a fantastic conference for their incredible efforts and we sincerely hope to deliver this nonetheless after the summer.
If you have any questions about the conference, please contact LLC@fgga.leidenuniv.nl
With kind regards on behalf of the organizing committee
Dr. Ben Kuipers
Conference chair
Director Leiden Leadership Centre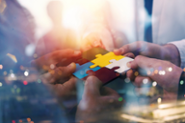 Leadership in Progress: Science meets Practice
De conferentie Leadership in progress: science meets practice is een bijeenkomst over leiderschap in een toenemend complex publiek domein. Het belooft een interessante dag te worden voor studenten, onderzoekers en beoefenaars van publiek leiderschap.
De conferentie is in het Engels, meer informatie vindt u op de Engelstalige pagina.
Programma
| | |
| --- | --- |
| Tijd: | Activiteit: |
| 12:00 - 12:30 uur | Registratie in de ontvangsthal |
| 12:15 - 13:00 uur | Lunch |
| 13:00 - 13:05 uur | Opening door Ben Kuipers (Room 2.02) |
| 13:05 - 13:50 uur | Keynote toespraak door Prof. John Antonakis |
| 14:00 - 15:00 uur | Seminars |
| 15:00 - 16:00 uur | Workshops |
| 16:00 – 17:00 uur | Plenair paneldebat |
| 17:00 - 18:30 uur | Borrel |
Mogelijk gemaakt door
De conferentie Leadership in Progress: Science Meets Practice is mogelijk gemaakt door het Leids Universiteitsfonds LUF.
Contact
Blijf op de hoogte van de activiteiten van het Leiden Leadership Centre via de Engelstalige nieuwsbrief and volg onze sociale media: Youtube, Twitter en LinkedIn. Of Mail ons: LLC@fgga.leidenuniv.nl met vragen of sugeesties.